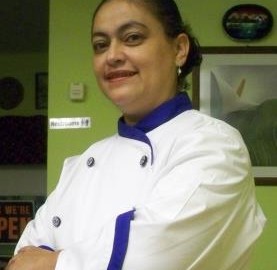 Angelica has years of experience cooking delicious Mexican food. Inheriting three generations of recipes and culture, she is ready to make awesome meals!
The tamales Angelica makes have been tested and perfected several times. After finding new ways to make the already perfected tamale tastier, she is sure you will love her authentic, freshly made tamales.
Did we mention she makes the best tamales in Iowa? Come try for yourself!